We designed an IoT button resembling a tap and an Alexa skill for MillerCoors to enable on-demand beer ordering. Now, with a button press or voice command, customers can receive beer within an hour through our Drizly partnership. Cheers!
UX
Hardware Dev
Backend Dev
Agency: IPG Media Lab
Client: Miller Coors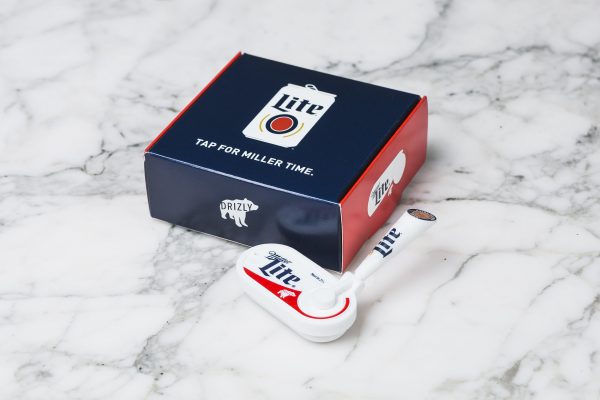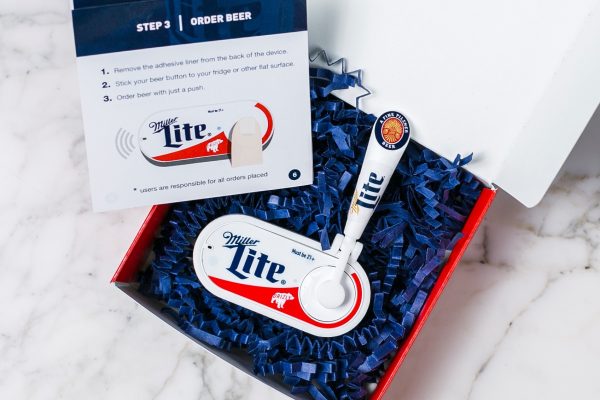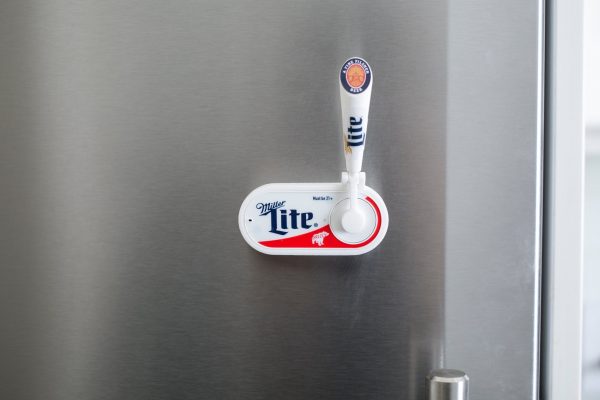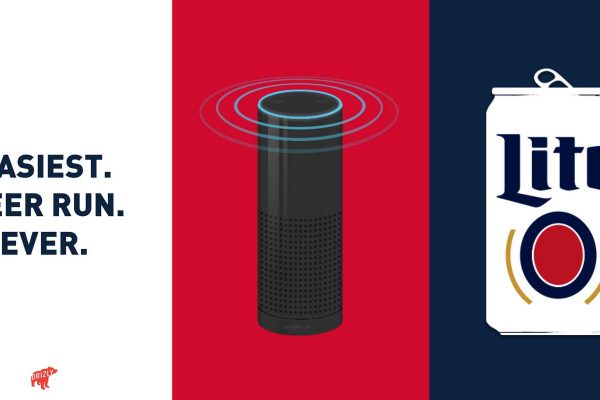 In the fast-evolving digital age, with the surge in smart home devices and increased demand for convenience, how can MillerCoors modernize beer purchasing for consumers, making it as seamless and instantaneous as possible?
MillerCoors, in collaboration with the MillerCoors Incubator, introduced "Miller Lite On-Demand". This multi-faceted solution comprised:
Voice-Activated Ordering with Amazon Alexa: By integrating with Amazon's smart devices, MillerCoors allowed consumers to order beer using simple voice commands. Device owners could easily enable this feature by adding the "Miller Time" skill from the Alexa skills store. The activation phrase "start Miller Time" set the order in motion.
IoT Programmable Button: Inspired by Amazon's Dash Button and powered by AWS IoT, a physical button was introduced. A single press on this button instantly placed an order for Miller Lite.
Rapid Delivery with Drizly: To ensure the promise of convenience was kept, MillerCoors partnered with Drizly, an online alcohol ordering platform. Once an order was made, either through voice command or the IoT button, Drizly ensured that the delivery was fulfilled within an hour.
Exclusive Testing: The Miller Lite beer button was made available to an exclusive set of 500 preselected Drizly customers, ensuring that the system was introduced to a controlled group for effective feedback and iteration.
Broad Accessibility for Voice Commands: While the button was limited to a select group, the voice command feature was made widely available to any owner of compatible Alexa devices, including Amazon Echo, Echo Dot, and Tap.
Brand Engagement: By integrating modern technology with their product, MillerCoors not only provided a solution to a challenge but also reinforced its brand presence in the households of consumers, merging traditional product consumption with contemporary tech conveniences.