Website, iOS App and sizzle video.
Intel is allowing audiences around the world experience its technology in amazing ways. From partnerships with Lady Gaga at the Grammy Awards, to the NBA, to X-Games and E-sports, Intel is in the midst of a brand transformation to become leaders in creating amazing experiences using its innovation. Intel is embedding its technology in sports, gaming, music, fashion, and entertainment, allowing users to experience something fascinating and only possible with Intel technology.
UX / UI Design
UXD iOS Prototype
Agency: McGarry Bowen
Client: intel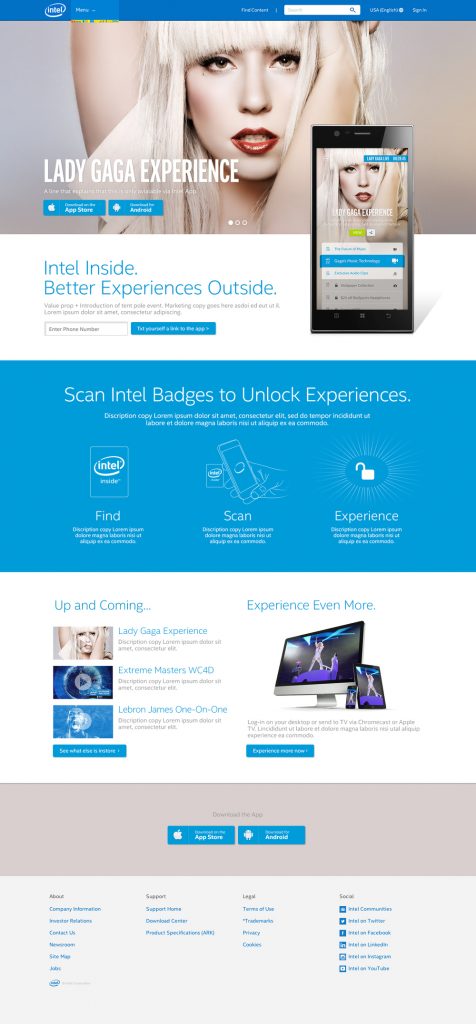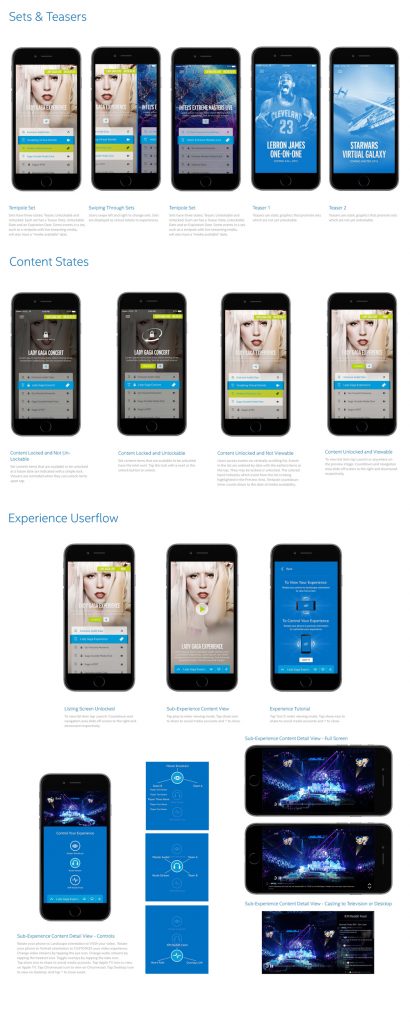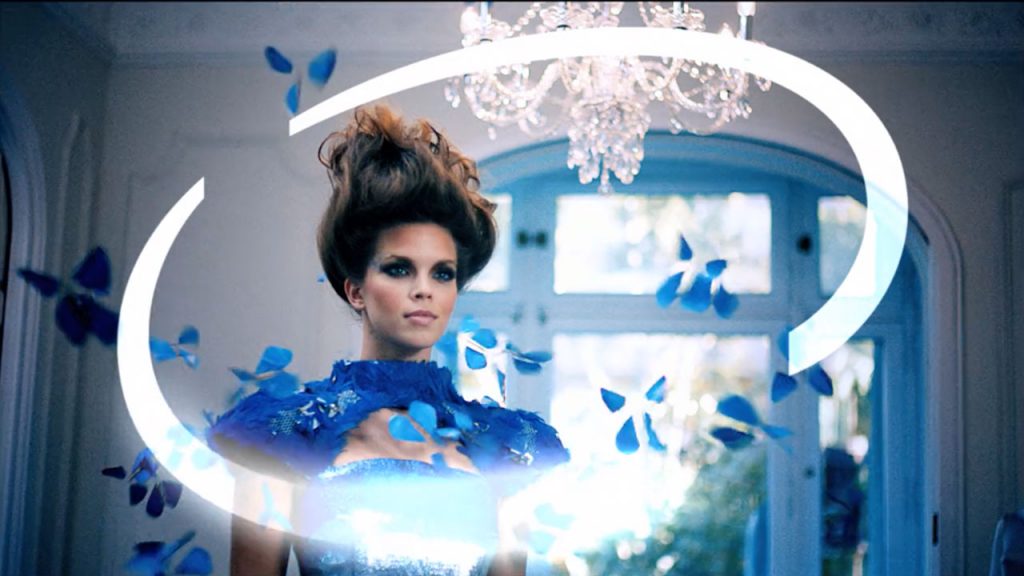 How can Intel seamlessly integrate its cutting-edge technology into diverse arenas, ensuring not just visibility but also creating remarkable experiences that resonate with audiences globally?
Strategic Partnerships: By collaborating with high-caliber entities like Lady Gaga at the Grammy Awards, NBA, X-Games, and E-sports, Intel effectively showcased its technology in captivating and memorable experiences.
The Intel Insider App: To further shape and personalize Intel's brand transformation story, a futuristic 360 campaign was crafted, which culminated in the creation of "The Intel Insider." This companion app was designed to be the digital bridge, connecting users directly to the myriad of Intel experiences, enhancing interaction and engagement.
Broadened Brand Perception: Intel's strategic moves in diverse sectors likely enhanced its brand image, positioning it as a versatile leader in not just tech but experiential innovation.
Engagement and Interactivity: The Intel Insider app would have provided a platform for users globally to connect, interact, and immerse themselves in the unique experiences crafted by Intel's technology.
Reinforced Brand Presence: Through its partnerships and campaigns, Intel would have reinforced its brand presence in various industries, resonating with both its traditional tech audience and newer demographics in sports, entertainment, and fashion.