An immersive, streaming, first of it's kind  XR and AR experience.
F-150 Lightning: Strike Anywhere is a 3D and augmented reality experience that allows users to view and learn about a virtual F-150 Lightning truck in their own environment with a smartphone. Thirteen interactive animations inform them about key F-150 Lightning features, functions and services, like the electric vehicle's mega power frunk, battery range, interior connectivity, smart bed and towing capabilities, convenient charging solutions on the road and at home, and more.
This experience was created using Google Immersive Streaming XR, streaming AR / XR technology ( the tech that also powered Google Stadia ). It was the first of it's kind and an UX and XD exploration into unknown territories.
UX / UI Design
Unreal Engine Prototype
Agency: Google
Client: Ford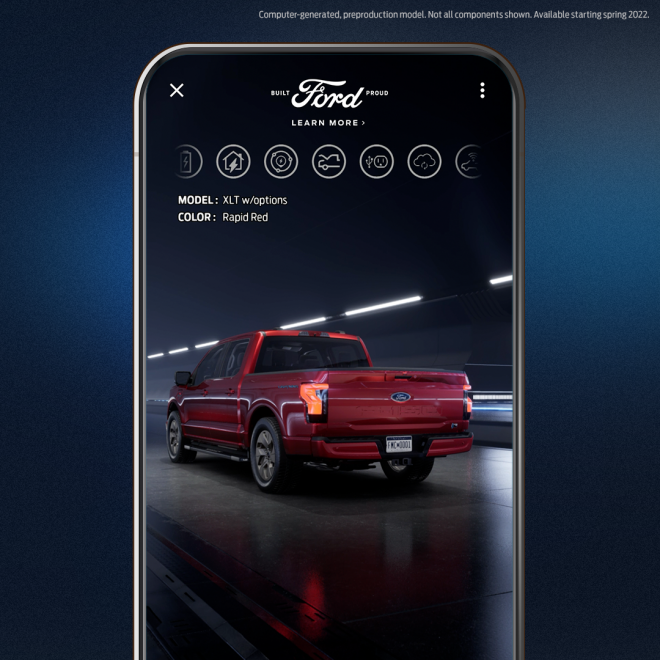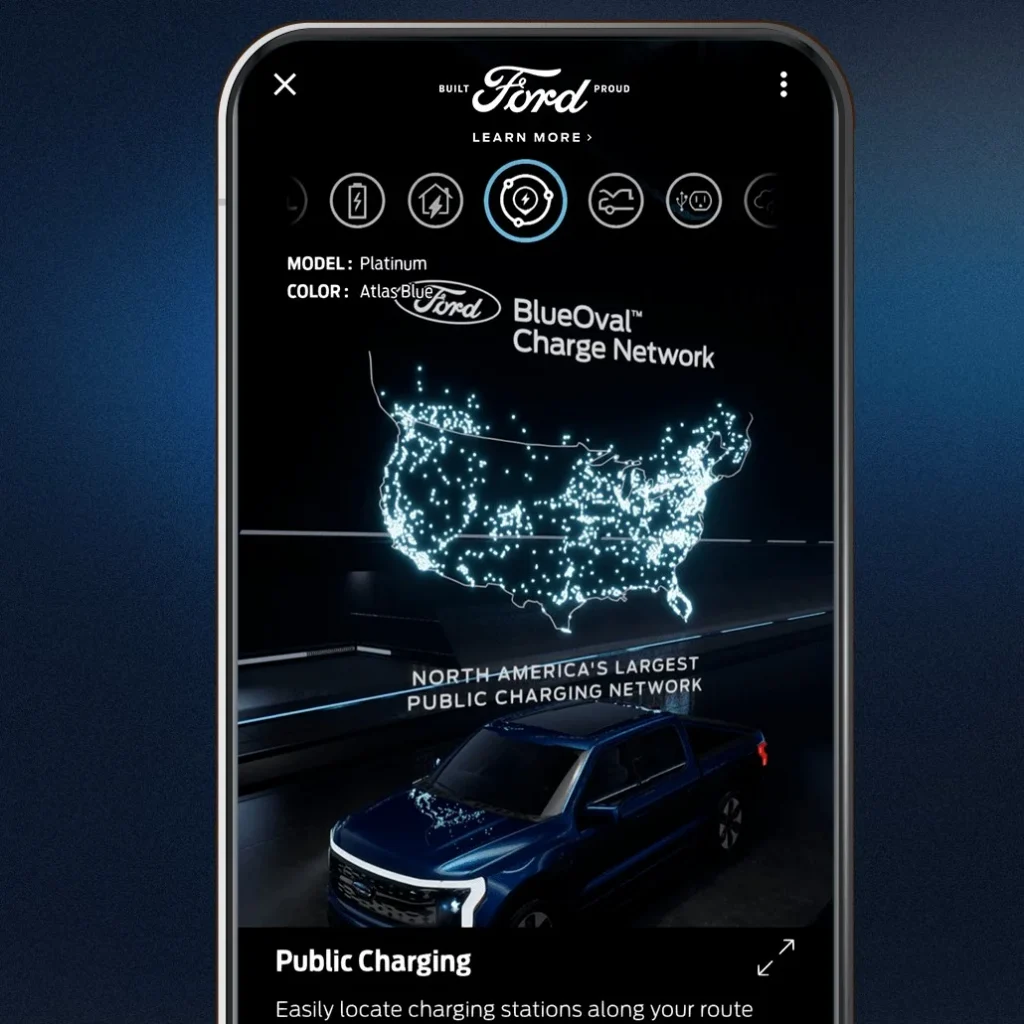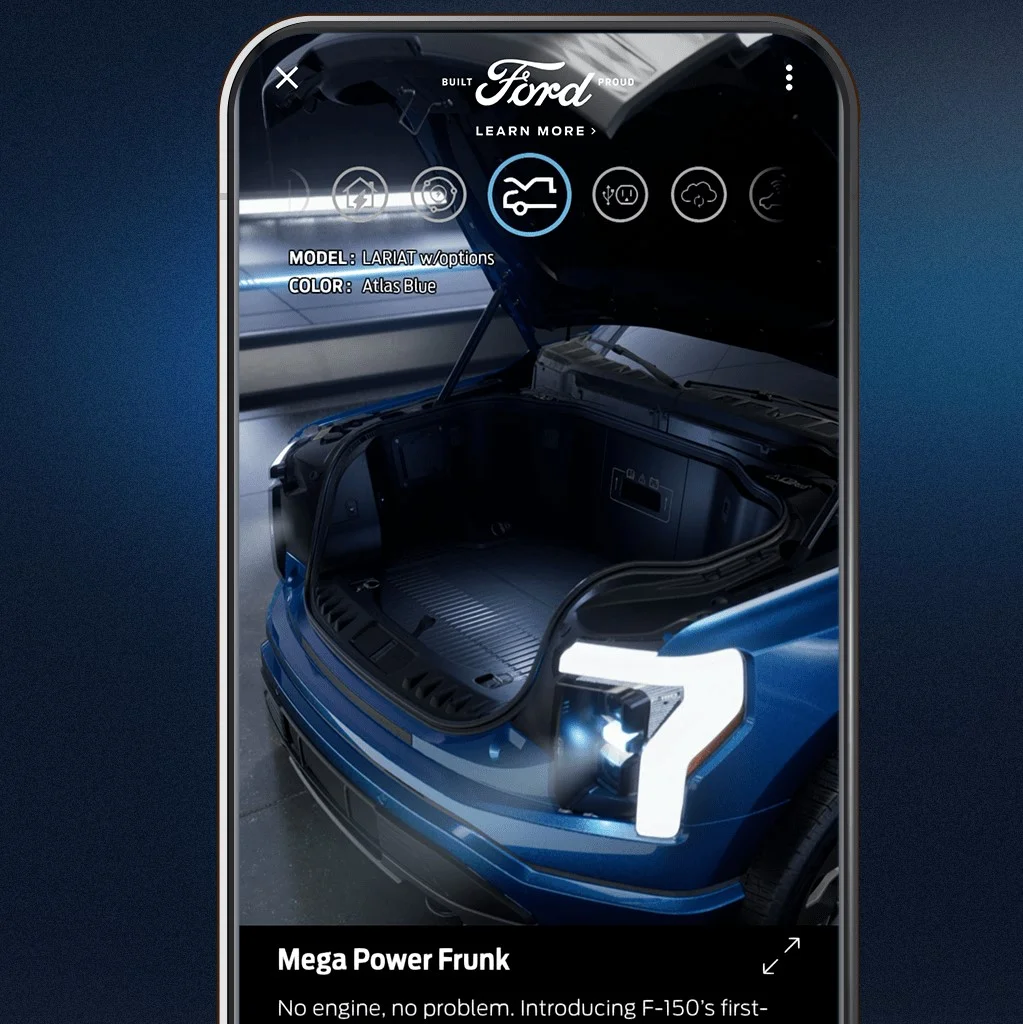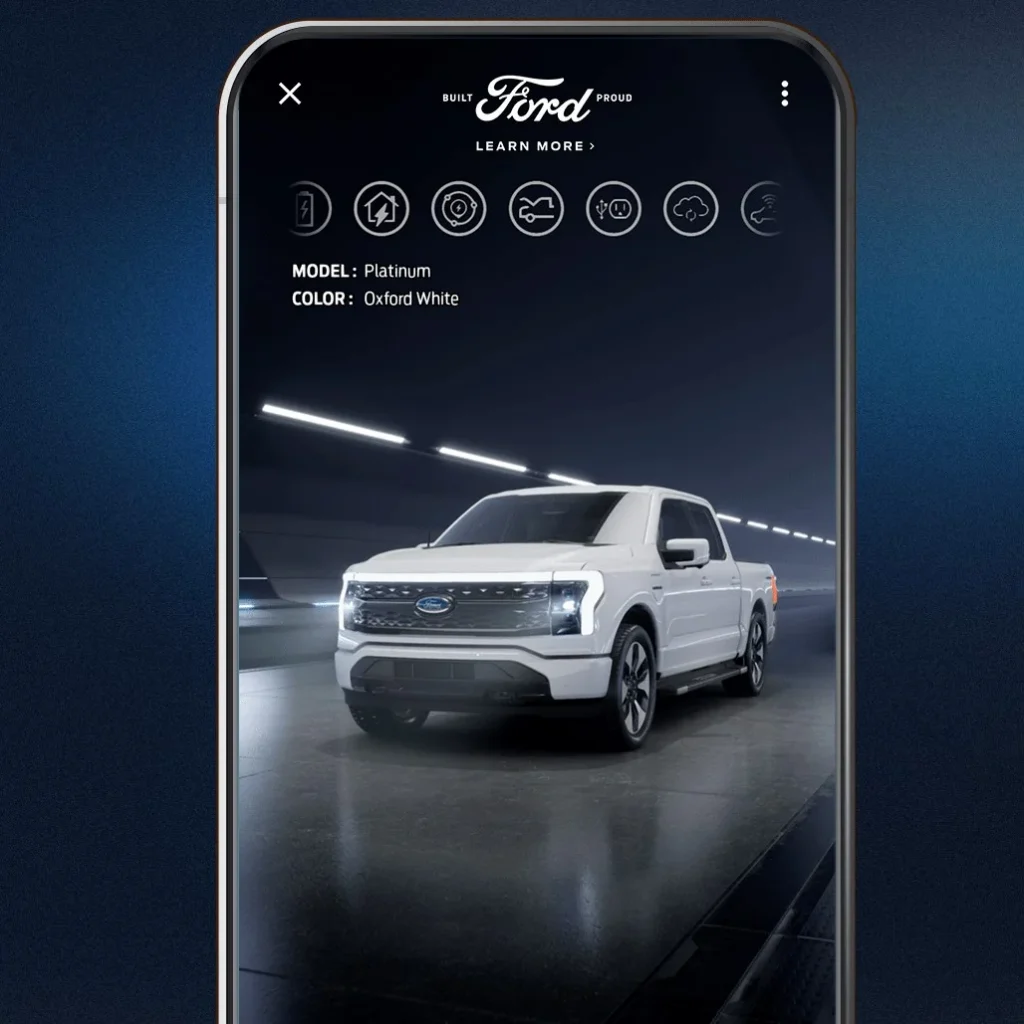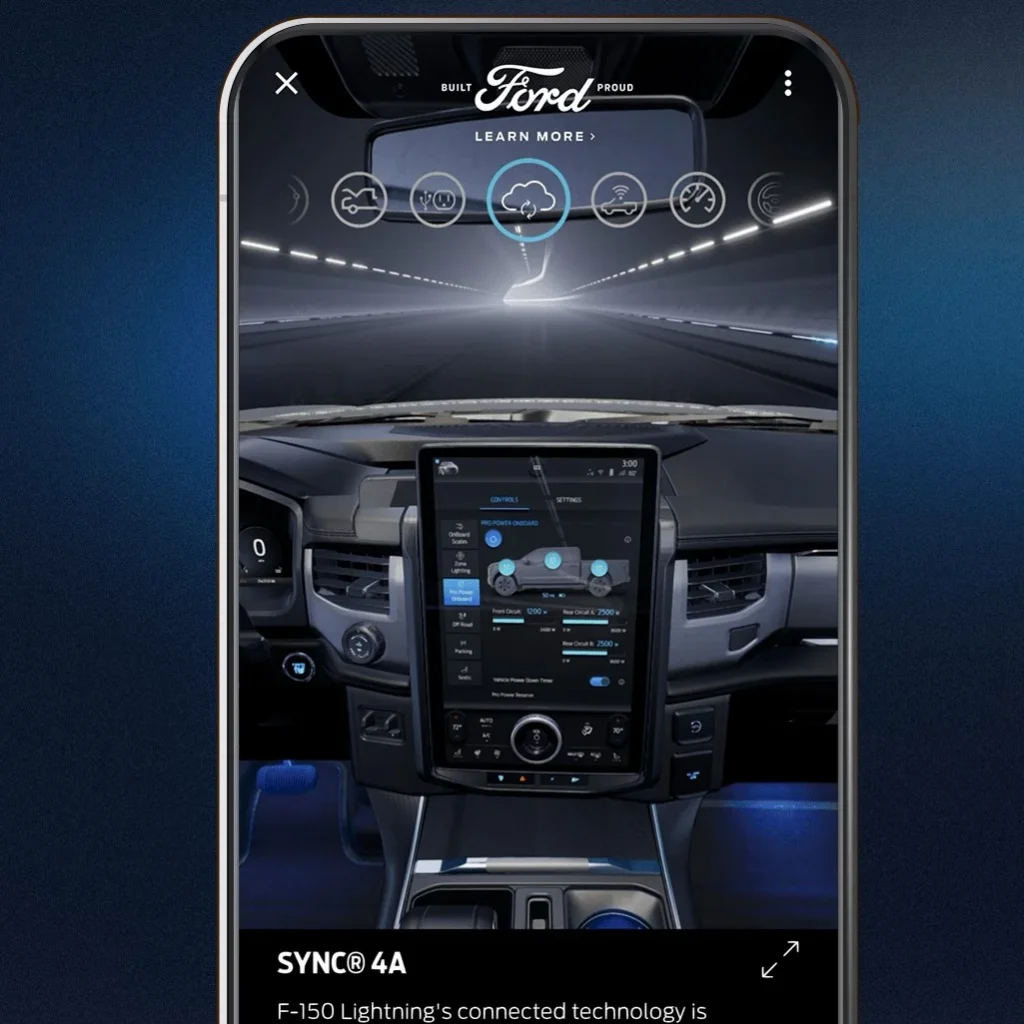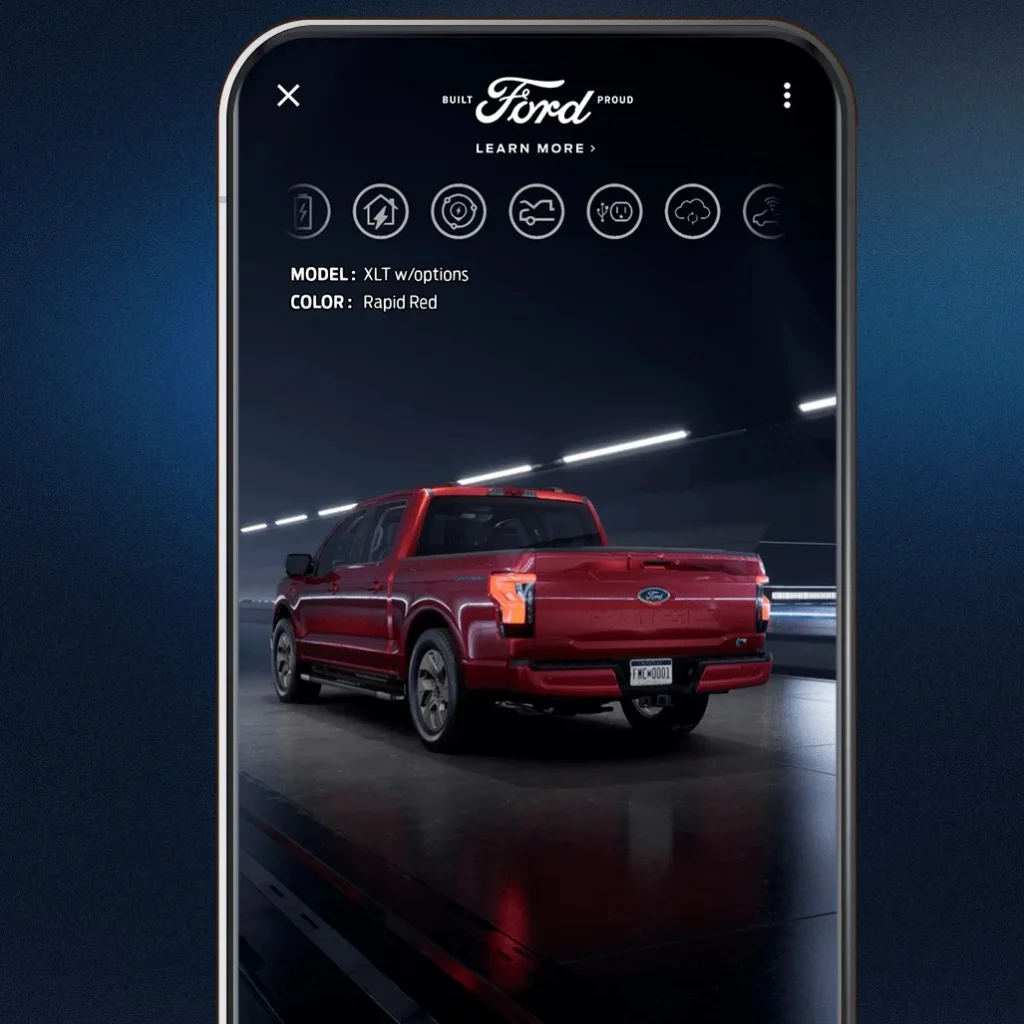 Downloading an application in order to experience augmented reality is a huge barrier of entry.
Needed a frictionless method for triggering AR experience from a YouTube Ad.
Need to account for the fact that many phones can't accommodate on device processing and AAA quality 3D.
Develop a intuitive UX and UI for untrained users to be able to navigate and explore the vehicle.
Develop a UI that works in both the AR and the XD context.
Maintain a graphics fidelity consistent with the level that auto brands are accustomed to.
We decided to utilize a (then) beta technology "Immersive Steaming for XR" that allowed us to create the experience in Unreal Engine then attach the AR experience to a a YouTube CTA.